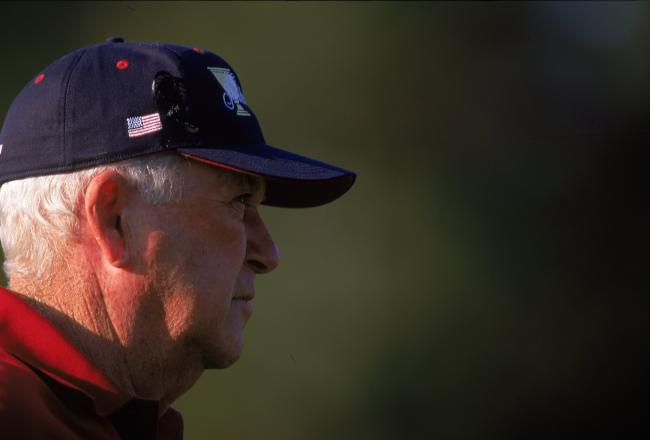 World Golf Hall of Famer and PGA Tour legend Ken Venturi passed away on Friday afternoon in a California hospital, near where he made his home outside of Palm Springs. He was 82.
His death came just two days after his 82nd birthday, and 11 days after he was inducted into said Hall of Fame. He was not able to attend the ceremony, instead battling a spinal infection, pneumonia and an intestinal infection that eventually took his life.
Venturi's son, Matt, first broke the news that his father is no longer with us, as the San Francisco Chronicle reported. According to the report, Venturi had dealt with various medical issues for the final few years of his life, including quintuple bypass surgery in 2006 and more heart problems in 2011.
via Golf Legend Ken Venturi Passes Away at Age 82 | Bleacher Report.